Premier Cru Brut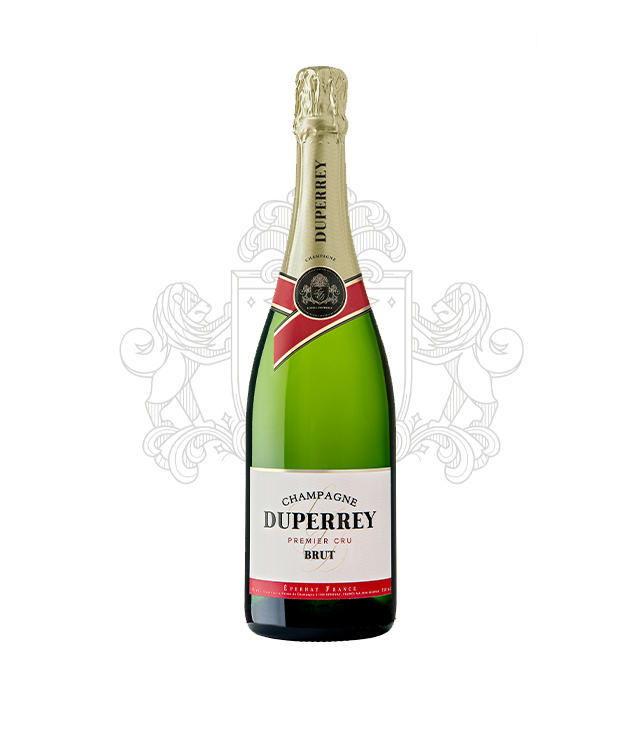 AWARDS
2019 – SILVER – International Wine Challenge (UK)
2019 – SILVER – Decanter World Wine Awards
 APPEARANCE
Pale yellow with a touch of amber. A fine and persistent string of bubbles that evolve harmoniously on the sides of the glass.
AROMAS
Lemon curd, white apricot, nectarine aromas with flinty yeasty notes. After a few minutes in the glass the aromas evolve, revealing even more complexity, with notes of hazelnut, vanilla and warm bread.
PALATE
Generous and lively on the palate with abundant citrus, stone fruit honey flavours, lovely flinty, sourdough bread complexity, fine lacy textures, and wonderful fresh bouyant crispy long mousse. Fresh and crisp, with a rounded and full-bodied attack. There's a perfect balance between the elegant characters of the Chardonnay and the rounded, fruity flavours of the Pinot Noir. This elegant Champagne is full of charm and character!
SERVING
Serve chilled between 6°C and 8°C. This elegant Champagne is perfect for a wide range of occasions, or simply enjoyed as an aperitif. It can accompany a variety of hard and soft cheese, but also matches with lighter style dishes. Try it with a poached chicken and pomegranate salad sprinkled with feta, delicious fresh sashimi with a smattering of wasabi or a slightly spiced Asian dish like Thai lime rice noodles.
Vintage Brut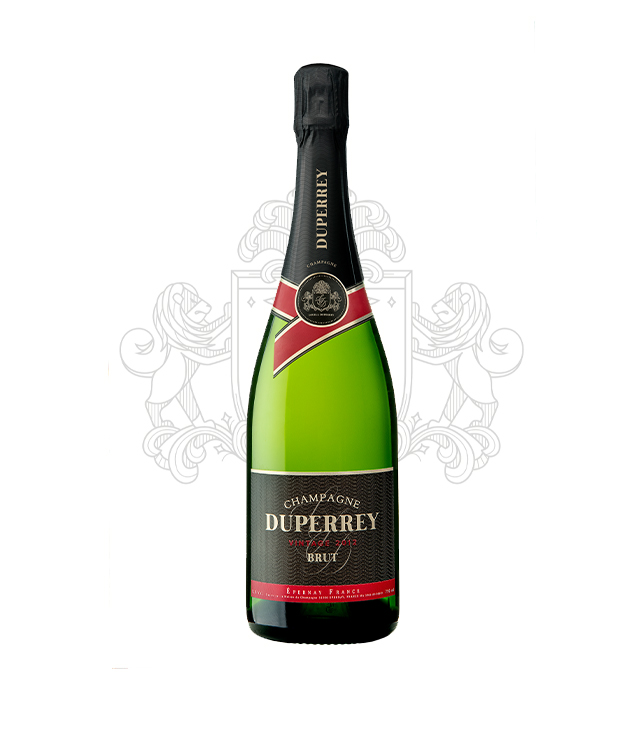 AWARDS
2020 – TOP 100 & BLUE GOLD – Sydney International Wine Competition
 2019 – GOLD – International Wine & Spirit Competition
2018 – DOUBLE GOLD – San Francisco International Wine Competition
 APPEARANCE
Soft yellow with a slight golden twinge. The mousse is fine and tenacious with long lasting creamy bubbles.
AROMAS
Fresh and delicate aromas with a beautiful intensity. The aromas evolve in the glass, with subtle notes of fresh almonds, toasted brioche, and dried fruits.
PALATE
The palate is fresh and smooth with a long and delicious finish. It has a rich and floral taste at first, and then becomes more exotic with subtle dried fruit characters. The wine's finesse is built on characters of citrus fruit, wild peach and pear, with delicious hints of honey on the finish. The Chardonnay conveys elegance and gives the wine its aging potential, while the Pinot Noir provides structure and softness.
SERVING
Serve chilled between 6°C and 8°C. This brilliant champagne should be enjoyed as an aperitif, but can be paired with a mixture of cheeses or also a main meal – it is a very versatile drop! Suggested food matches include a white truffle risotto; Lobster lightly cooked and served on a bed of green papaya and drizzled with miso dressing; or a humble barbequed lamb backstrap with mushrooms on the side.
This handcrafted Champagne can easily be cellared for another 5 years.